PARENTAL CHILD ABDUCTION

RESEARCH INFO

The term international child abduction is generally synonymous with international parental kidnapping, child snatching, and child stealing. However, the more precise legal usage of international child abduction originates in private international law and refers to the illegal removal of children from their home by an acquaintance or family member to a foreign country.
In this context, "illegal" is normally taken to mean "in breach of custodial rights" and "home" is defined as the child's habitual residence. As implied by the "breach of custodial rights", the phenomenon of international child abduction generally involves an illegal removal that creates a jurisdictional conflict of laws whereby multiple authorities and jurisdictions could conceivably arrive at seemingly reasonable and conflicting custodial decisions with geographically limited application.
Such a result generally destroys a child's access and connection to half their family and, oftentimes, causes the loss of their former language, culture, name and nationality and violates an array of childrens rights in addition to causing severe psychological and emotional trauma to the child and family left behind.
There is a common misconception that because the abductor in these cases is usually not a stranger the children are not in danger. Numerous and extensive studies have shown significantly harmful consequences for children and families victimized by a family abduction and show child abduction to be an extreme form of parental alienation and child abuse.
Adding international dimensions to the detrimental effects of child abduction significantly increases the detrimental effects on children and families. The modern day ease of international travel and corollary increase in international marriages is leading to a rapid rise in the number of international child abductions.
Profiles Of Abductors

(Information compiled from over 240 abductions from 2000 to 2015)

Both the mother and father are likely to abduct their own child. In Australia prior to the Shared Parenting laws, fathers were responsible for 72% of child abductions. Since 2006 mothers have been responsible for 84% of abductions. Abductions to Egypt, North Africa and the Middle East are predominantly by fathers in over 92% of child abductions. Worldwide mothers are the majority abducting parent by 78%.
Mothers tended to abduct their child after a court order is made while fathers tend to abduct their child before a court order.
Mothers who abduct their children tend to keep them for a longer time than fathers who abduct. Exceptions to this are abductions to the Middle East or Muslim countries by the father.
The average age range for internationally abducting parents is 26 to 44 years.
Fathers are usually employed while the mothers are more likely to be unemployed. Socio-economic factors vary from case to case.
Few studies have identified a psychological or sociological profile of the abducting parent. However our studies of national and international child abduction cases show that in over 72% of abductions, the abducting parent has been or will later be diagnosed with various mental illnesses ranging in severity from minor to severe. Examples of mental health issues abductors suffer from included; Bipolar types 1 & 2, Borderline Personality Disorder, Narcissistic, Psychopathic and Sociopathic behavioural tendencies, Depression and Post Traumatic Stress Disorder.
The majority of children are between two and seven years of age.
Both male and female children are equally likely to be abducted.
Children tend to be taken from the home. They are less likely to be taken from another residence or from a school yard.
Most searching parents report the abduction of the child to the police on the day it occurred. There is, however, a large proportion of searching parents who delay in reporting the incident.
Communication usually occurs between the searching parent and the abductor after the abduction in over 73% of abductions.
The majority of national parental abductions are short-term and resolved within seven days. International child abductions were rarely resolved through voluntary negotiation or mediation. Enforced action via the Hague Convention into the Civil Aspects of International Child Abduction or engaging the services of a recovery agent resulted in a return rate of approximately 64%.
Various modes of transportation are used to move the child.
Children tend to be taken during weekends or summer or winter holidays.
The parent abducting the child tends not to use physical force.
Accomplices are used in less than half the cases, they are usually family members or current partners.
Sexual and physical abuse occurs in a small percentage of the cases. Studies on this issue must be interpreted with extreme caution.
Reasons for Abducting
A key question that we must ask is the motivations underlying the abduction of the child by a parent. In other words, why do family members take children? Is it for love? The answer suggested by Hilgeman (2001), is usually not, where the typical motivation for family abduction is power, control and revenge.
These characteristics are also prevalent in domestic violence cases. In fact, family abduction is really a form of family violence. Some abductors may believe they are rescuing the child, but rarely do they resort to legal approaches for resolution.
Some abductors are so narcissistic that they do not have the ability to view their children as separate entities from themselves. These abductors believe since they hate the other parent, that the child should as well. Sometimes abductors feel disenfranchised and have a culturally different perspective regarding child rearing and parenting. They may miss and want to return to their country of origin with the child.
Effects on Victims - The Abducted Child
Children who have been psychologically violated and maltreated through the act of abduction are more likely to exhibit a variety of psychological and social problems and difficulties. Some of the deleterious effects of parental child abduction on the child victim include:
Loss of stability, security and trust;
Excessive fearfulness, even of ordinary occurrences;
Disruption in identify formation; and
There are also a number of mental disorders that are able to arise through parental child abductions that cause a multitude of troubling behaviours, such as Reactive Attachment Disorder, Separation Anxiety Disorder, Overanxious Disorder, Attention-Deficit/Hyperactivity Disorder, Conduct Disorder, Disruptive Behaviour Disorder, Oppositional Defiant Disorder, eating disorders, learning disorders, regression and elimination disorders, and Post Traumatic Stress Syndrome.
As can be assumed, these disorders and behaviours can have a profound effect on a child, which carries with him or her throughout their lifetime. As such, appropriate measures must be taken as soon as the child is returned to the parent, one such measure is to re-establish attachment, which can help the child to attain full intellectual potential, sort out perceptions, think logically, develop a conscience, become self-reliant, cope with stress and frustration, handle fear and worry, develop future relationships and reduce jealousy (Faulkner, 1999).
Statistics of Parental Child Abduction
Every year 250+ children are abducted by a parent or other family member into or out of Australia.
15% of abductions involve the use of physical force or violence.
75-85% involve interstate transportation of the child.
50% involve failure of a parent to return a child/children after an authorised visit or stay.
25% occur before the relationship between the parents ends.
50% occur more than 2 years after the relationship between the parents has ended.
Most (but not all) abductors have a history of violent behaviour, substance abuse, or emotional disturbance. 46% of abductors have a criminal record.
Less than 50% of abducted children are recovered and returned by the authorities.

Apart from high profile cases of parents abducting their children to other countries, little is generally known about the extent and impact that International Parental Child Abduction has on children and families. The incidence of these abductions is greater than official government figures reveal.
Only abductions which occur between Australia and countries which have signed the Hague Convention into the Civil Aspects of Parental Child Abduction are recorded. Abductions involving countries not a party to the convention are not counted. There is also no official recording of attempted cases which do not eventuate.

Abductions occur when relationships have failed and usually where the parents come from different cultural backgrounds. Domestic violence, a deep sense of unfairness about contact and access arrangements, intense fear of losing the child and disagreement about the other parent's cultural beliefs relating to child rearing are common reasons for parents choosing this regrettable path.
There are serious emotional consequences for the abducted child taken from all that is familiar, most usually to the parent's country of origin. As the child is already dealing with the breakdown of the family unit, this additional trauma can cause emotional problems which if not treated in an ongoing way, can have lasting consequences.
The left behind parent also suffers considerable grief, anger and guilt which will affect ongoing relationships with other children as well as children who have been abducted. The abducting parent is also usually in need of therapeutic help.
Most often the abduction results in a lot of pain, agony and expense for both sides. Approximately 6% of relationship breakdowns end up in litigation in either the Family Court or the Federal Magistrates Court.
Cases of international parental child abduction (IPCA), while relatively unknown within the broader community, occur regularly across Australia and the rest of the world. Several thousand children are the victims of international parental child abduction around the world each year.
In Australia, official records estimate 2-3 children are taken illegally by a parent out of and into Australia each week. The increasing number of inter-country relationships, the overall increase in family breakdown, advancements in telecommunications and information technology, and the speed and convenience of international travel, all contribute to this global problem.
These statistics are for the number of children wrongfully removed from Australia to another Hague convention country and, the number of children wrongfully removed from another Hague convention country to Australia for whom we have received an application under the Hague convention for their return.
Number of Children Wrongfully Removed

Year From Australia To Australia
2007 147 112
2008 136 100
2009 95 83

Source: Information provided to the Australian Central Authority


Number of Children Returned

Year To Australia To Convention Countries
2007 97 55
2008 56 70
2009 68 31

Source: Information provided to the Australian Central Authority

Parental child abduction is fraught with difficulty due to the highly emotive nature of the issue and the subsequent legal and physical difficulties in dealing with child custody disputes across international borders. Parents are confronted by feelings of powerlessness, loss and despair as they navigate often unfamiliar legal and cultural territory.
In some cases, language barriers present a further challenge. If action is not taken immediately, the chances of recovering children often reduces with the passage of time. The emotional trauma already experienced by all parties facing family breakdown is exacerbated by the daunting practical, legal and often financial obstacles parents now face within an international setting.
The effect on children can be catastrophic. Children who are abducted are usually already going through the pain of their parents' relationship breakdown. They now face the trauma of losing contact with their familiar world including grandparents, school, friends and local community. The experience is perplexing and shocking as children try to make sense of a situation which is difficult to understand.
"Kidnapping a child away from everything it's known and loved is like ripping someone's heart out."

The Hague Convention establishes a Central Authority in each country to deal with applications for the return of children taken to and from each country.
The Commonwealth Attorney-General's International Family Law Branch (IFLB) carries out the role of Central Authority. In each of Australia's capital cities there is also a state or territory-based central authority with the key national central authority having overarching responsibility to meet the obligations of the Commonwealth under the Hague Convention on the Civil Aspects of International Child Abduction.
The term 'abduction' has an implication that kidnapping and possibly violence is involved and conjures a picture in our heads of a child being snatched away. It is important to understand that this approach is not necessarily common to all cases. Often, one parent has either given permission for the other parent to go away with the child or the parent and child fail to return by the previously agreed date.
There is often a high degree of planning and organisation by the abducting parent to ensure the abduction goes ahead smoothly. It is important to understand that the terminology is used to emphasise that the removal or retention is wrong because it is in breach of rights of custody under the law of the state in which the child was habitually resident. The removal or retention has prevented the exercise of those rights of custody.
There have been a number of situations where a parent and child will move between countries in a way which does not fit the usual pattern of abduction. It is therefore helpful to focus on the breach of rights of custody which occur when a child is removed.
"Loss - that's what I was feeling. And outrage. A thread of our own family
had been snapped with the loss of my grandson and son."

One definition of parental abduction which is helpful in encapsulating all relevant factors is: "the taking, retention or concealment of a child or children by a parent, other family member or their agent, in derogation of the custody rights……of another parent or family member." This definition successfully pinpoints one of the key concerns.
When a parent takes a child with the intention of not returning, the parent is depriving the child not only of contact with the other parent but with all the child has been accustomed to in relation to home, extended family, friends, neighbourhood, school. There is also the flow on to the left behind parent who is deprived of an ongoing relationship with the child. This is a serious breach of the fundamental right of children and parents to maintain the child-parent relationship.
Australia is party to the Hague Convention on the Civil Aspects of International Child Abduction (the Abduction Convention). The International Family Law Section is responsible for coordinating the implementation of the Hague Convention on the Civil Aspects of International Child Abduction (the Abduction Convention) in Australia.
The Abduction Convention is an international treaty under which arrangements are made for the return of children who have been wrongfully removed from, or retained outside, their country of habitual residence.
The Abduction Convention sets up a Central Authority in each country to deal with applications for the return of children taken to or from each country. The International Family Law Section of the Commonwealth Attorney-General's Department is the Central Authority for Australia (CCA).
The CCA, makes a decision whether or not to accept all applications to/from Australia for the return of abducted children and ensures that they meet the requirements of the Abduction Convention. Applications for the return of children brought to Australia are sent to the relevant State Central Authorities for action. Applications for the return of children taken from Australia are sent to the relevant foreign Central Authority.
The usual issues relevant to a residence or contact dispute between parents are not relevant in Convention applications and court hearings. The Abduction Convention is concerned with forum (appropriate jurisdiction to hear custody disputes) not custody or residence.
For further information visit the:
Parents seeking specific information about the Convention can also contact the CCA by phone (1800 100 480) or email CentralAuthority@ag.gov.au


History of Parental Kidnapping and Other Forms of Family Dismemberment
http://thepkpapers.com/contents/

Hague Convention on the Civil Aspects of International Child Abduction
http://en.wikipedia.org/wiki/Hague_Convention_on_the_Civil_Aspects_of_International_Child_Abduction

International Child Abduction: The Uses and Abuses of the Hague Convention
http://207.58.181.246/pdf_files/library/C80/title/asc#entry1476

How to Deal With Parental Abduction
http://www.ehow.com/how_10217_deal-with-parental.html

International Parental Child Abduction Project
http://www.iss.org.au/projectsabduction.html

INCADAT The International Child Abduction Database
http://www.incadat.com/index.cfm?act=text.text&lng=1

Impact of Parental Kidnapping Laws and Practice on Domestic Violence Survivors
http://www.vaw.umn.edu/documents/pkreport/pkreport.html

Prevent International Parental Child Abduction
http://www.pipca.org/

U.S Preventative Measures in Commercial Aviation. International Parental Child Abduction 2011
http://www.mysuburbanlife.com/berwyn/archive/x519378557/file

International Child Abduction & Human Trafficking in the Western Hemisphere Report
http://www.chasingthecyclone.com/Abduction_WHTI_Report.html

Abducted for Love - Stolen Children - Australia
http://www.missionandjustice.org/abducted-for-love-stolen-children-australia/

You Tube Videos on Parental Child Abduction
//www.youtube.com/results?search_query=parental+abduction&aq=f

Parental Child Abduction is Child Abuse. UN Presentation Document
http://www.prevent-abuse-now.com/unreport.htm

Patricia Roush: Saudi Child Abduction
http://web.archive.org/web/20071007202208/www.patroush.com/index.htm

Parental Kidnapping Info
http://jeannehannah.typepad.com/blog_jeanne_hannah_traver/parental_kidnapping/

International Parental Child Abduction In America: A Silent Epidemic of Kidnapping
http://padsupport.wordpress.com/2010/04/28/international-parental-child-abduction-in-america-a-silent-epidemic-of-kidnapping-bypeter-thomas-senese-and-carolyn-ann-vlk/

Information about Child Abduction and Child Recovery in Australia
http://www.ag.gov.au/www/agd/agd.nsf/Page/Families_Children_Internationalchildabduction

International Extradition and Parental Child Abduction
epublications.bond.edu.au/blr/vol5/iss2/1/

Wikipedia Synopsis of Parental Child Abduction and International Parental Child Abduction History
http://en.wikipedia.org/wiki/Child_abduction#Parental_child_abduction

Dynamics of International Parental Child Abduction
http://www.michael-hickman.org/eng/eng_docs/011223_dynamics_of_ica.pdf

International Parental Child Abduction - The Effects
http://www.reunite.org/pages/effects_research.asp

Parental Child Abduction and its Impact
http://www.psychologytoday.com/blog/buddy-system/201011/parental-child-abduction-and-its-impact

Criminal Resource Manual 1957 International Parental Kidnapping
http://www.justice.gov/usao/eousa/foia_reading_room/usam/title9/crm01957.htm

Outcomes for Children Returned Following an Abduction
http://www.reunite.org/pages/outcomes_research.asp

EU: Protecting Children's Rights in Child Abduction
http://www.reunite.org/library.asp?section=Journal+Articles&library_submit=Find

Parental Abduction Becomes Growing International Problem
http://www1.voanews.com/english/news/human-rights/Parental-Abduction-Becomes-Growing-International-Problem-84269082.html

International Parental Child Abduction in the United States
http://en.wikipedia.org/wiki/International_child_abduction_in_the_United_States

International Child Abduction in Japan
http://en.wikipedia.org/wiki/International_child_abduction_in_Japan

International Child Abduction in Mexico
http://en.wikipedia.org/wiki/International_child_abduction_in_Mexico

New Study on International Parental Child Abduction Points to Serious Crisis in America and Abroad
http://www.prlog.org/10654480-new-study-on-international-parental-child-abduction-points-to-serious-crisis-in-america-and-abroad.html

Abducted and Retained Children in International Cases
riksdagen.se/upload/Dokument/utskotteunamnd/200809/200809_rfr8_eng.pdf

Impact of Parental Child Abduction
http://www.healthyplace.com/abuse/soc-um/impact-of-parental-child-abduction/menu-id-821/

Inter-Parental Child Abduction
http://www.copperwiki.org/index.php/Inter-parental_child_abduction

Documentary on International Parental Child Abduction
http://www.prurgent.com/2010-02-24/pressrelease80260.htm

American Bar Association Parental Child Abduction Research Reports
http://www.abanet.org/child/abduction.shtml

Push to Criminalise Parental Abductions
http://www.abc.net.au/news/stories/2009/11/23/2751175.htm

International Child Abduction News
www.ag.gov.au/www/agd/rwpattach.nsf/.../2003+-+June.pdf

Abduction in Australia
http://www.legalaid.vic.gov.au/1135.htm

Recent Family Law Judgments - Parental Alienation
http://www.fathers4equality-australia.org/equalparenting%5Cfathers4equality.nsf/pages/recentjudgmentspa/

Unknown Trauma of Child Abduction
http://www.drstephenjuan.com.au/news0809.html

Australian Child Abduction and Relocation Problems
http://www.international-divorce.com/child-abduction-australia.htm 8

The Left-Behind Parent's View of the Parental Abduction Experience
http://www.rcmp-grc.gc.ca/pubs/omc-ned/leftbe-laisderr-eng.htm

Bench & Bar of Minnesota: International Parental Child Abduction
http://www2.mnbar.org/benchandbar/2004/dec04/law_at_lrg.htm

International Declaration on International Child Abduction
http://australiandivorce.blogspot.com/2010/06/international-declaration-on.html

United Kingdom International Parental Child Abduction Info
http://www.fco.gov.uk/en/travel-and-living-abroad/when-things-go-wrong/child-abduction

U.S Abduction Facts - 2002
http://www.parentalabduction.org/abduction_facts.htm

International Family Law: International Parental Child Abduction
http://www.internationalfamilylawfirm.com/2008/03/international-parental-child-abduction.html

Frequently Asked Questions about International Parental Child Abduction
http://www.ema.gov.au/www/wgd/agd.nsf/page/families_internationalfamilylaw_frequentlyaskedquestionsaboutinternationalparentalchildabduction

International Family Law: The London Conclusions and Resolutions Parental Child Abduction 2010
http://www.familylaw.co.uk/articles/DavidHodson160810

When Parent Kidnap - The Families Behind the Headlines
http://books.google.com.au/books?id=Ag6LAm-1Ky8C&printsec=frontcover&dq=parents+kidnapping+children&source=bl&ots=GGW7NLLVjl&sig=3j_stggEbnr13lIrqrVQg3PP_jo&hl=en&ei=lTllTLnTNInquAPdy4jmDA&sa=X&oi=book_result&ct=result&resnum=3&ved=0CBkQ6AEwAjgU#v=onepage&q=parents%20kidnapping%20children&f=false

Unifying the Enforcement of Family Orders Concerning Children in Asia
http://www.osullivandavies.com.au/article.asp?id=8853

How to Kidnap a Child
http://www.lewrockwell.com/orig2/baskerville1.html

Parental Abduction: Children Today. Haley Karma.
http://www.childrentoday.com/articles/general-safety-issues/parental-abduction-2195/3/

Child Abductions - Separating Facts from Fiction
http://journals.worldnomads.com/safetyhub/story/7944/Worldwide/Child-abductions-%E2%80%93-Separating-facts-from-fiction

Parental Abduction - When Parents Kidnap Their Own
http://www.childrentoday.com/articles/safety/parental-abduction-2195/

Missing Children A World Apart
//www.youtube.com/watch?v=BXWP8yETbSY&feature=related

Campaign Against International Child Abduction
http://www.icmec.org/missingkids/servlet/PageServlet?LanguageCountry=en_X1&PageId=1740

Issues in Resolving Cases of International Child Abduction by Parents
http://www.ncjrs.gov/pdffiles1/ojjdp/190105.pdf

Parental Kidnapping by Ronald Laney
http://www.ncjrs.gov/txtfiles/fs-9534.txt

Family Resource Guide on International Parental Child Kidnapping
http://www.ncjrs.gov/pdffiles1/ojjdp/215476.pdf

Crime of Family Abduction: A Child's and Parent's Perspective
http://www.ncjrs.gov/pdffiles1/ojjdp/229933.pdf

Early Identification of Risk Factors for Parental Abduction
http://www.ncjrs.gov/pdffiles1/ojjdp/185026.pdf

AFP News: Campaign to Help Bring Missing Children Home
http://www.afp.gov.au/media-centre/news/afp/2010/may/campaign-to-help-bring-missing-children-home.aspx


Texts/Journals/Articles
The Hague Convention on International Child Abduction by Paul R. Beaumont, Peter E. McEleavy.
The Hague Convention on the Civil Aspects of International Child Abduction as Applied to Non-signatory Nations: Getting to Square One, in Houston Journal of International Law by Lora Cordin
Conflicts of Laws ("Child Abduction and Custody Act 1985" begins on page 339.) by J.G.Collier
Kidnapped: Child Abduction in America: in Journal of Social History by Daniel A. Cohen
All Our Families: New Policies for a New Century (Chap. 7 "A Sign of Family Disorder? Changing Representations of Parental Kidnapping") by Mary Ann Mason, Arlene Skolnick, Stephen D. Sugarman.
The Psychology of Sexual Victimisation: A Handbook (Chap. 8 "Parental Kidnapping and Child Abuse: What Is the Appropriate Intervention?") by Michele Antoinette Paludi
Ending Nightmare of Child Abduction: Realistic Tactics That Can Save Lives, in The Washington Times by Robert Stuber

Missing Children: A Psychological Approach to Understanding the Causes and Consequences of Stranger and Non-Stranger Abduction of Children by James N. Tedisco and Michele A. Paludi

Foreign Affairs: Status of U.S Parental Child Abductions to Germany, Sweden and Austria by U.S General Accounting Office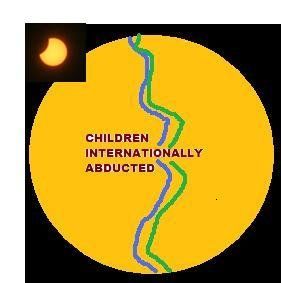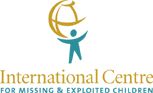 Child Recovery Australia recovers abducted children Australia Recover abducted children in Australia and New Zealand By recovering abducted children in Australia and New Zealand Abducted child kidnapped child australia kidnapped child new zealand recovery abducted children child recovery abduction recovery australia abducted child new zealand